---

---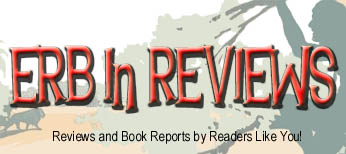 ERB Book Reviews
Edgar Rice Burroughs book reviews from fans like you.
The Girl From Farris's
Reviewed by: Bruce Bozarth 1998-03-08
When The Girl From Farris's was written, it was a contemporary novel, that is, it was contemporary to ERB's era. This early work deals with subjects such as prostitution, alcoholism and degenerative behaviors, as well as the bigotry of established religion and inequities of the human condition.
This is not a "pretty" novel. The themes are dark and at times desperate, yet there is an internal message that dissolute behavior can be overcome by desire and good enviroment--as well as an affirmation that love might conquer all.
This is not your usual Burroughs yarn. Well worth the effort to locate a copy if you are interested viewing ERB in a milieu that is as distant from his fantasy and science fiction as left is from right.
---