---

---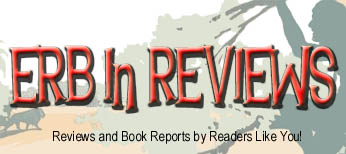 ERB Book Reviews
Edgar Rice Burroughs book reviews from fans like you.
The Mad King
Reviewed by: Bruce Bozarth 2000-04-15
Comparisons of this Edgar Rice Burroughs' adventure romance to The Prisoner of Zenda are inevitable. Even Burroughs remarks in letters and comments in private that his tale of European intrigue which takes place during the early years of what history calls World War I is but another retelling of confused identities--a literary tradition that also encompasses Mark Twain's Prince and the Pauper. Burroughs, however, takes the bit full on and creates a truly romantic tale that embraces family histories, the conflict in the European sphere (circa 1913-14), and the then American notions what constitutes Old World "royalty."
American Barney Custer of Beatrice, Nebraska suddenly finds himself involved in pre-war politics simply because he bears a striking resemblance to the Mad King of Lutha. As we read on we discover there is a reason for the similarity--Custer's mother is the renegade princess of Lutha who dared marry an American and leave her country with her lover years earlier. Barney, sporting a red beard, enters the action in a dramatic rescue of Emma von der Tann, a princess of Lutha, on a lonely mountain road. It is clearly evident that these two are destined for each other, and it is equally evident that Edgar Rice Burroughs will throw every impediment possible in their path.
The Mad King, Leopold, is a weakling, a Milquetoast of the first order. Barney saves the proverbial royal bacon several times in his undesired guise as the Mad King. Emma's father, a prince of the realm, is heartened by the actions of the "mad king" (Barney) in the defense of Lutha.
Burroughs introduces a twist wherein the American, feeling some guilt for the charade and his love for Emma--who has been promised in marriage to Leopold since she was a young girl--ends up in a run for the border when the jealous Leopold renigns on his promises.
In part two Custer is again drawn into the politics of Lutha when a bombing attempt is made upon his holdings in America. Barney pursues the villian (one of Peter of Blentz's cronies) overseas to Europe. Trouble ensues, Barney is nearly killed by firing squad. Burroughs' hero survives by the skin of his teeth and eventually returns to Lutha. Thoughout the various plot twists and turns Custer unerringly focuses on justice, right, and ultimately, Emma's love.
Comparisons to The Prisoner of Zenda are inevitable, but in the final analysis this tale of mistaken identities has more adventure and romantic thrill than that other tale of imposters and mistaken identities.
---